A MESSAGE FROM GOD
"A Message From God" tells us that a "Shift" is coming, soon.  What if you Knew WHEN…?  Please read current Messages of Light here…
The next presentation of "A Taste of Soulular" will be on Saturday, August  24th – SEE DETAILS here…
From "Before the Beginning…"
to "And Something Wonderful is about to Happen."
"The eye of God" as seen from the Hubble Space Telescope
"A Message From God" was given to John Curtis Stetenfeld OG on April 4, 1999.
The intent of this website is to share "A Message From God" and the Guidance it contains to all Soulful Human Beings on Earth.  The Message is non-denominational and not affiliated with any of the major Religions of the world.  It is most definitely Spiritual and the words divinely inspired, written down as they were received, from God.
Click on any picture below, or the text below the picture to go to a page with more info
John Reading the "Message From God"                                          It's all about you!                                                              About John
~
Scheduled Events – Click date for details
~
Soul for Humanity on Earth
A process aimed at becoming fully Aware of
your mind & body connections with your Soul,
and to then Align Mind and Body with your Soul, so as to
achieve direct Communication and Guidance;
ultimately to merge and become One.
 The 13 Elements of Soul
Soul Creation
SoulStream
Soulular Memory
Soulular Discovery
Soulular Rotations
Merging Mind, Body and Soul
Soulular Meditation
Higher-Self Guidance
~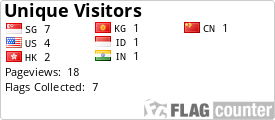 Words, words, words…  Wadda they all mean?
NEW!  Join Us and Subscribe…  NEW!
Schedule a Presentation for your group
Sedona Trip scheduled for April 4, 2013
Spiritual Intentional Community
Love Offerings Gratefully Appreciated
Supported by TRUE MAN FOUNDATION, INC – Non-Profit 501(c)( 3) in process
All material on this website is Copyright 2013 by John Curtis Stetenfeld OG and True Man Foundation, Inc.  All rights reserved.